microsoft office problems, hints, tips and fixes
Website last updated: Thursday September 3, 2020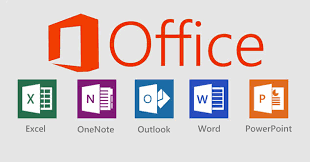 Microsoft Office Suite of programs has been around since the mid 90s and is the de facto standard for all business users. It is often installed as a trial on new computers and for that reason I'm covering it on this website.
Microsoft Office Suite comprises at it's most basic, Word, Excel, Powerpoint and Access with other, more expensive, versions incorporating Publisher, One Note and Outlook.
Microsoft Office Suite of programs has thousands of features some of which are really useful and some hardly ever get used. This can make learning all the subtle tricks that one can do with Microsoft Office suite a little difficult. In the 90s I used to run two training centers in Telford, Shropshire and during the time learned quite a few tricks to using Microsoft Office suite along with some great fixes and workarounds. I intend to add many of them to this page.
Removing multiple lines in Microsoft Office Word with one click
How to remove excess spaces between thousands of lines of text in a Word document with only one mouse click using find and replace. More
How to make Microsoft Office ignore website addresses
It can be very annoying when you are producing a document or spreadsheet using Microsoft Office to find that every time you type a web address, it gets highlighted and turned into a link. You can tell Office not to do this with a few clicks. More
How to share notebooks with anyone in OneNote
The free version of OneNote that comes with Windows 10 automatically creates new notebooks in your OneDrive account. A great feature of this useful little program is it's ability to share information with anyone else. More